December is always a special time of the year. Here's some news from LSU Press last month. Visitations by Lee Upton was named one of Kirkus Reviews' Best Indie Books of December. Books by Brannon Costello, Richard Campanella, and Kathryn Fontenot were included in holiday gift guides in the New Orleans Advocate and Forces of Geek. Philip Gould was awarded the 2016 James William Rivers Prize. Andrew F. Lang, Ed Falco, Michael Patrick Cullinane, and Bryan Giemza and Maria Hebert-Leiter wrote fantastic posts for the LSU Press Blog. And we published new books by Ed Falco, Michael Patrick Cullinane, Urmi Engineer Willoughby, Andrew F. Lang, April E. Holm, and James O. Heath.
Below you'll find a list of our January titles, upcoming events with our authors, and some recent publicity and reviews of our books. If you want to keep up with the press in real time, follow us on Twitter, Instagram, and Facebook!
---
New in January
---
Click here if calendar does not load.
---
Selected Publicity and Praise
Girl after Girl after Girl: Poems by Nicole Cooley
"You probably know someone who needs a wrapped copy of this weirdly fascinating book for the holidays, perhaps with a tiny doll half-strangled amid the ribbons."—Kenyon Review
Armies in Gray: The Organizational History of the Confederate States Army in the Civil War by Dan C. Fullerton
"This very well documented work is an immensely useful reference for anyone seriously interested in the Civil War"—NYMAS Review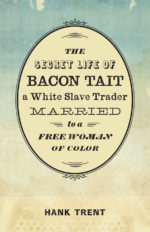 The Secret Life of Bacon Tait a White Slave Trader Married to a Free Woman of Color by Hank Trent
"The Secret Life of Bacon Tait opens a rare window into that dank and depressing world, and we are indebted to the author for the light he has shed on this dark corner of southern history. "—Civil War Book Review
Promise: Poems by Sally Van Doren
"Sally Van Doren's poetry is taut and honed, punctuated with tantalizing references to the senses and the sensual."—Happening in the Hills
Reconstruction in Alabama: From Civil War to Redemption in the Cotton South by Michael W. Fitzgerald
"The book demonstrates a masterful synthesis of the era. Students of the Civil War Era will appreciate its admirable attention to detail and its judicious conclusions. It's a book not to be missed. "—Civil War Book Review
Images of Depression-Era Louisiana: the FSA Photographs of Ben Shahn, Russell Lee, and Marion Post Wolcott edited by Bryan Giemza and Maria Hebert-Leiter
"Images of Depression-Era Louisiana offers a sweeping view of a Louisiana not so unlike our own, standing on the precipice of great changes, all the while fighting to keep its head above water and its traditions intact."—Louisiana Cultural Vistas
The Guerrilla Hunters: Irregular Conflicts during the Civil War edited by Brian D. McKnight and Barton Myers
"an excellent collection"—Civil War Book Review
Devils Walking: Klan Murders along the Mississippi in the 1960s by Stanley Nelson
"Nelson and Phillips did not write for other historians, they wrote for the people of Forsyth County, Georgia and the Delta region of Mississippi and Louisiana. They wrote to hold a mirror up to their neighbors. They wrote for you and me. In doing so, they offer a lesson for historians on the purpose of writing history."—Reviews in American History