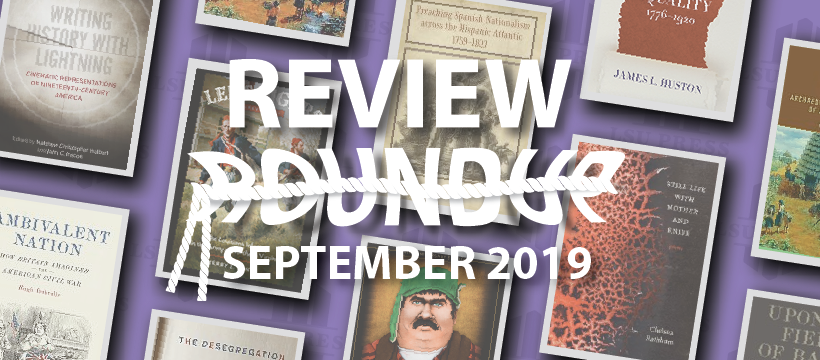 LSU Press publishes the works of a host of talented authors. Each month, we take a moment to recognize the impact these authors and their works are having on communities nearby and around the world.
---
Scholarly
Thomas Aiello's Jim Crow's Last Stand: Nonunanimous Criminal Jury Verdicts in Louisiana, now updated and available in paperback, has been getting some renewed interest, in part due to the Ramos vs. Louisiana case being heard in the Supreme Court. Website The New Republic has leaned on Aiello's book heavily in coverage of the case, which debates a defendant's right to a unanimous jury verdict.
Christopher Ferguson's An Artisan Intellectual: James Carter and the Rise of Modern Britain, 1792-1853 was recently reviewed for Biography: An Interdisciplinary Quarterly. Reviewer Anna Clark said Ferguson's work "original and erudite, but also moving."
Evan C. Rothera reviewed Michael Pierson's Lt. Spalding in Civil War Louisiana for Michigan War Studies Review. Rothera greatly enjoyed Pierson's book, saying the "lively prose and compelling analysis" will engage any reader with an interest in historical methodology.
Barbara Bellows' Two Charlestonians at War: The Civil War Odysseys of a Lowcountry Aristocrat and a Black Abolitionist garnered a glowing review in the most recent issue of the Journal of African American History. Reviewer Christopher Cameron says that Bellows' book is "gracefully written" and makes "important contributions to our understanding of black life and culture in the antebellum and Civil War eras."
Excerpts from the edited volume Small-Screen Souths: Region, Identity, and the Cultural Politics of Television appeared as part of a comparative analysis of television and literature in Communication Booknotes Quarterly. Writer Myna German unpacks some of the more important issues trod in Small-Screen, including regionalism and race.
---
Trade
Alabama Public Radio's own Don Noble read and reviewed Wendy Rawlings' Time for Bed. Noble says Rawlings' short stories are "well made" and "sometimes bitterly comic." Read his full review here.
More than fifty years after the death of its author John Kennedy Toole, A Confederacy of Dunces continues to garner praise. On this macabre anniversary, Public Books' James McWilliams wrote an essay celebrating Toole, his derelict protagonist Ignatius J. Reilly, and the novel's underlying antipathy for consumerism.
---
For the latest news about LSU Press books, authors, and events, sign up for our monthly newsletter, and follow us on Twitter, Instagram, and Facebook.