LSU Press publishes the works of a host of talented scholars and poets. Each month, we take a moment to recognize the impact these authors and their works are having on communities nearby and around the world.
---
Scholarly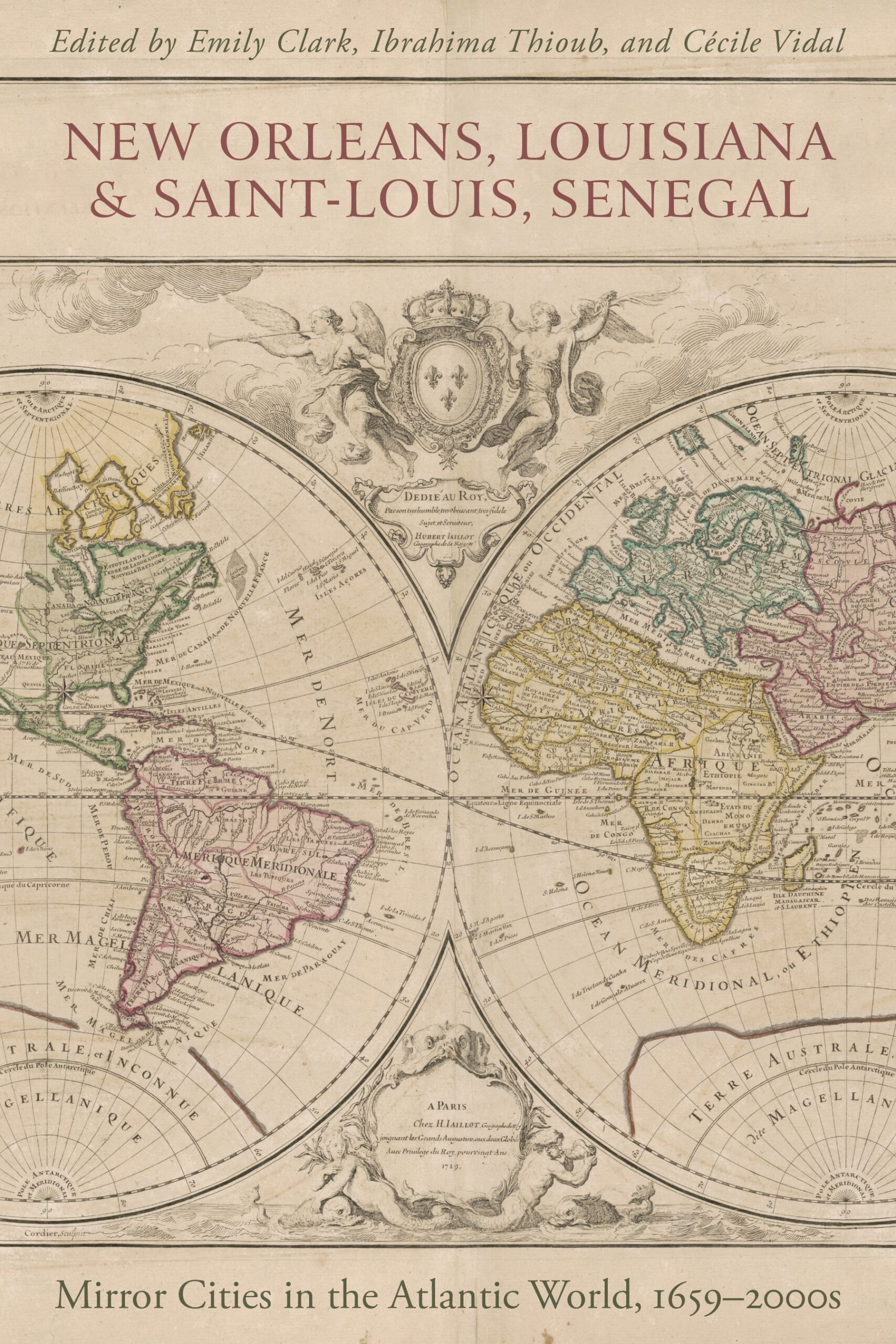 The Journal of Blacks in Higher Education included the newly released New Orleans, Louisiana, and Saint-Louis, Senegal—edited by Emily Clark, Ibrahima Thioub, and Cécile Vidal—in their roundup of recent books of interest to African American scholars.
Civil War Monitor editor Ethan S. Rafuse chose Upon the Fields of Battle, edited by Andrew S. Bledsoe and Andrew F. Lang, as his "Top Pick" for The Best Civil War Books of 2019. Rafuse writes that "all of the essays reward careful reading, as they not only inform but provide plenty of grist for the mill of historical debate."
Bledsoe and Lang's collection also garnered a glowing review from Mike Burns on H-CivWar. "Bledsoe and Lang have compiled a study that contributes new and insightful scholarship and should further inspire important work on military history in the Civil War era," writes Burns. Read the rest of the review here.
Two LSU Press titles made the Civil War Books and Authors' list of Top 10 Books of the Year. Andrew J. Wagenhoffer chose Industrial Development and Manufacturing in the Antebellum Gulf South, by Michael S. Frawley, and The Battle of the Wilderness in Myth and Memory, by Adam H. Petty, as two of the year's best books in Civil War studies. See the full list of nominees here.
---
Trade
"That booming, crashing sound you heard coming from western Montana last February? That was me, laughing (once again) at the riotously funny words of George Singleton," starts this review of Staff Picks. Writer David Abrams places Singleton's collection among Ilya Kaminsky's Deaf Republic and Brock Clarke's Who Are You, Calvin Bledsoe? as one of the best books published in 2019. See the entire list here.
"Rawlings offers a master class in the use of perspective, delving into the minds of characters who are forced to question who they are and what they really believe," writes Jim O'Loughlin. "In stories that are in equal turns heartbreaking and humorous, Rawlings explores the contingency of experience, and she's willing to play against convention to do so." Read the rest of his review of Rawlings' latest collection, Time for Bed, in this issue of the Colorado Review.
Louisiana Eats!host Poppy Tooker put down her microphone and picked up her pen to write about John Coykendall's new book with Christina Melton, Preserving Our Roots: My Journey to Save Seeds and Stories. "Historians, cooks, and gardeners alike will find great delight and generations' worth of preserved knowledge in the pages of this important work," she writes. Read the review here.
"The Greatest of All Leathernecks is more than the life story of John Archer Lejeune; it is the story of the making of the modern Marine Corps. Lejeune's contributions are immeasurable," says Jesse McIntyre, III, in his glowing review of Joseph Arthur Simon for Military Review. "This book is a must read for marines of all ages as well as anyone interested in littoral combat operations."
---
Poetry
Taylor Thompson, poetry editor of Miracle Monocle, starts her review of Lisa Ampleman's Romances with high praise: "Another wonderful book of poetry has entered the world." Ampleman, Thompson writes, "does an outstanding job in making this book personal to each and every reader." Read the rest of Thompson's review here. And read about Ampleman's inspiration for writing this collection here.
---
For the latest news about LSU Press books, authors, and events, sign up for our monthly newsletter, and follow us on Twitter, Instagram, and Facebook.